Steam Basmati Rice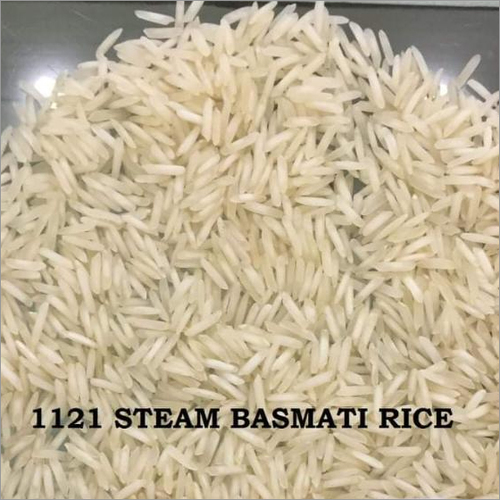 Steam Basmati Rice
Price And Quantity
Product Specifications
Product Description
We are an eminent exporter, trader and supplier of extensively applauded Steam Basmati Rice. This is reckoned among the masses for it's long grain, aromatic fragrance, dependability, high purity, excellent packaging and non-sticky nature. We procure Steam Basmati Rice from some of the certified and experienced vendors of the domain. Owing to all, our offered product is massively used for variegated famous restaurants, resorts, hotels, etc., Apart from this, in order to meet the preferences of the clients, we offer this at reasonable prices.
Our company is a reckoned entity engaged in offering an exclusive range of Steam Basmati Rice. Known for their high nutritional values and mesmerizing aroma, these rice are perfect to prepare biryani and pulaos. Furthermore, we ensure our Steam Basmati Rice is free from all kinds of impurities and prove to be highly beneficial to the customers. Owing to our unmatched quality presently we are exporting these rice to various international markets.
Features of Steam Basmati Rice:
Excellent aroma, purity guaranteed
High quality export basmati rice
Available in high quality packaging
Affordable range
FAQs of Steam Basmati Rice:
What is Basmati rice?
Basmati rice is a long-grain rice known for its unmistakable scent, fragile flavor, and trademark extended grains. It's regularly utilized in different dishes, especially in Indian, Center Eastern, and other Asian foods.
Why steam Basmati rice?
Steaming Basmati rice is a delicate cooking technique that helps save its special fragrance, flavor, and surface. It permits the grains to cook equitably and keep up with their different construction.
How would I steam Basmati rice without a steamer?
On the off chance that you don't have a steamer, you can utilize a metal colander set over a pot of bubbling water. Simply ensure the colander doesn't contact the water, and cover the pot with a tight-fitting top.
Would it be a good idea for me to drench Basmati rice prior to steaming?
Dousing Basmati rice for around 30 minutes prior to steaming is discretionary however can assist with accomplishing a superior surface. Drenching permits the rice to equitably retain water and cook more.
What amount of time does it require to steam Basmati rice?
Steaming Basmati rice normally takes around 15 to 20 minutes. The specific time can fluctuate in view of elements, for example, the amount of rice, the intensity level, and whether you splashed the rice.