Toor Dal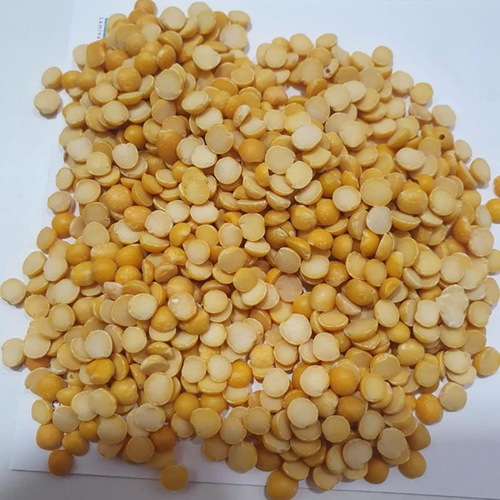 Toor Dal
Price And Quantity
Product Specifications
Product Description
Al Fiza International Company is a prominent company engaged in the Manufacturing and Supplying of Toor Dal. Our Toor Dal has great taste on cooking and is free from any adulterants, which makes it a perfect part of many dishes. The company has been working with a strong motivation to achieve higher rates of success. With our unwavering efforts and dedicated team of professionals, we are surely working on the right path. In fact our transparent dealing and ethical business practices have helped us in making a reputable name in the market in a short span of time.
With a client centric approach, we divert all our efforts in assuring the maximum satisfaction of the clients. For this purpose, our team maintains strict adherence to the high quality standards. Our food experts check the Toor Dal on different parameters to ascertain its quality. Moreover, we can also match up with the bulk requirements of the clients. All these efforts have eventually helped us in securing a huge customer base for the company.
Toor Dal, otherwise called pigeon pea lentil, is a famous and broadly consumed heartbeat or vegetable. It is a staple fixing in numerous Indian foods and is utilized to set up various dishes. We bring forth well-processed Toor Dal for our customers. Our food experts check the Toor Dal under stringent quality parameters. We maintain hygienic conditions throughout the processing of Toor Dal.
Features of Toor Dal:
The Toor Dal has high nutritional value.
Our Toor Dal is free from all sorts of impurities.
The Toor Dal has high protein and amino acid content.
FAQs of Toor Dal:
What does Toor Dal resemble?
Toor Dal is a little, oval-formed vegetable with a light yellow tone. It is normally parted into equal parts, uncovering its internal surface and making it simpler to cook.
How is Toor Dal cooked?
Toor Dal is normally cooked by bubbling it in water until it turns out to be delicate and delicate. It's frequently prepared with different flavors, spices, and vegetables to improve its flavor.
What are the wholesome advantages of Toor Dal?
Toor Dal is a rich wellspring of protein, dietary fiber, and different fundamental supplements like iron, potassium, magnesium, and B-nutrients. It is a significant part of a decent eating regimen, particularly for veggie lovers.
What dishes can be made utilizing Toor Dal?
Toor Dal is utilized in a large number of dishes, like Dal Tadka, Sambar, Rasam, and different curries. It can likewise be utilized to make lentil soups, stews, and appetizing flapjacks.
How does Toor Dal add to Indian food?
Toor Dal is an essential fixing in Indian cooking, adding to the planning of both fundamental dishes and side dishes. It adds a rich flavor and smooth surface to different recipes.
Is splashing Toor Dal important prior to cooking?
Splashing Toor Dal prior to cooking isn't generally important, yet it can assist with lessening cooking time and further develop absorbability. Drenching likewise relax the dal and can help with separating enemies of supplements.